PASCAGOULA, Miss., Nov. 28, 2017 (GLOBE NEWSWIRE) -- Huntington Ingalls Industries (NYSE:HII) announced today that the five unions at its Ingalls Shipbuilding division have approved an extension of their collective bargaining agreements with the company. The contract affects employees represented by the Pascagoula Metal Trades Council (PMTC) and the local chapters of the International Brotherhood of Electrical Workers (IBEW), International Association of Machinists (IAM), United Federation of Special Police and Security Officers (UFSPSO), and Office and Professional Employees International Union (OPEIU).
"In today's competitive business environment, it is extremely important to foster a collaborative and cooperative partnership between management and labor to provide the best working environment for our shipbuilders," said Ingalls Shipbuilding President Brian Cuccias. "This contract extension does that. It also rewards our employees for their role in Ingalls' success and positions us competitively for future shipbuilding competitions."
Union leadership, represented by PMTC President Mike Crawley, IBEW Business Manager J. P. Mergenschroer, IAM Directing Business Representative William "Benji" Sullivan, UFSPSO Business Agent Raynard Roberson and OPEIU Business Manager Lisa Bennett, issued a collective statement, saying, "Ingalls Shipbuilding and the PMTC, IBEW, IAM, OPEIU and UFSPSO unions are pleased that our proposal for a four-year contract extension has been ratified by our shipbuilders."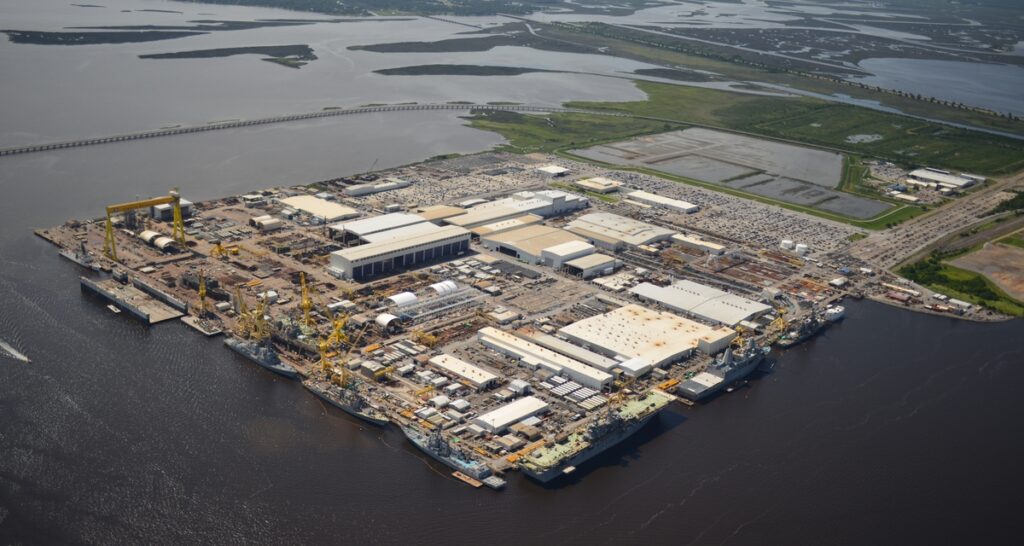 As part of a four-year extension, a $2,500 lump sum payment will be awarded in March 2018 to all eligible employees; a 65-cent raise on the journeyman rate will come on March 11, 2019, a 67-cent raise on March 9, 2020, and an 82-cent raise on March 8, 2021. All eligible represented employees will also receive a $2,500 ratification bonus, payable on Dec. 14, 2017.
About Huntington Ingalls Industries
Huntington Ingalls Industries is America's largest military shipbuilding company and a provider of professional services to partners in government and industry. For more than a century, HII's Newport News and Ingalls shipbuilding divisions in Virginia and Mississippi have built more ships in more ship classes than any other U.S. naval shipbuilder. HII's Technical Solutions division provides a wide range of professional services through its Fleet Support, Integrated Mission Solutions, Nuclear & Environmental, and Oil & Gas groups. Headquartered in Newport News, Virginia, HII employs nearly 37,000 people operating both domestically and internationally. For more information, visit: